Turn Your CarveWright into a CNC Lathe
TThe Rotary Jig, and accompanying software, enables the design, import, and carving of turned projects. It's like a lathe, but with carvings. The rotary software, included with purchase of the jig, shows the carved round piece along side a flat board where the design is manipulated. The jig is simple to use. Load your material in, calibrate the jig, and carve your pieces in the round. With the STL Importer add on, you can even import STL's directly into the rotary format. Now this is truly revolutionary.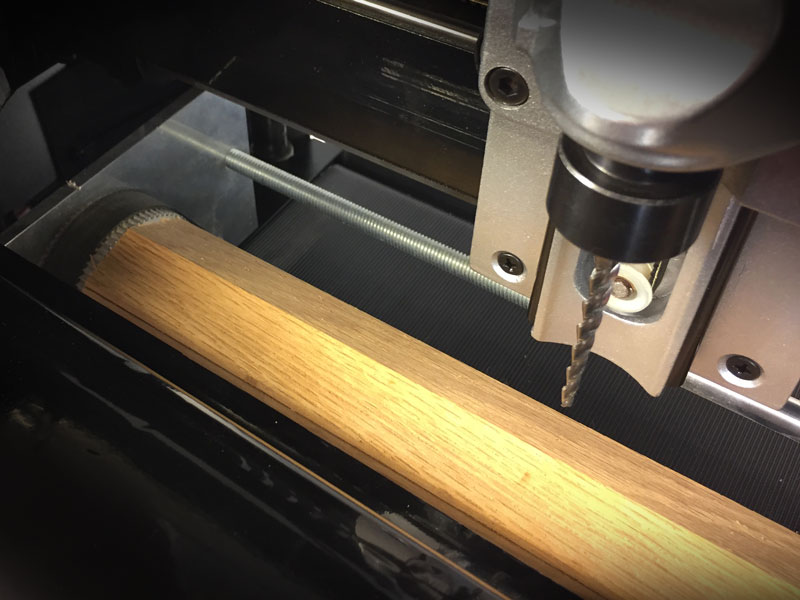 Carving In The Round: A Revolutionary Idea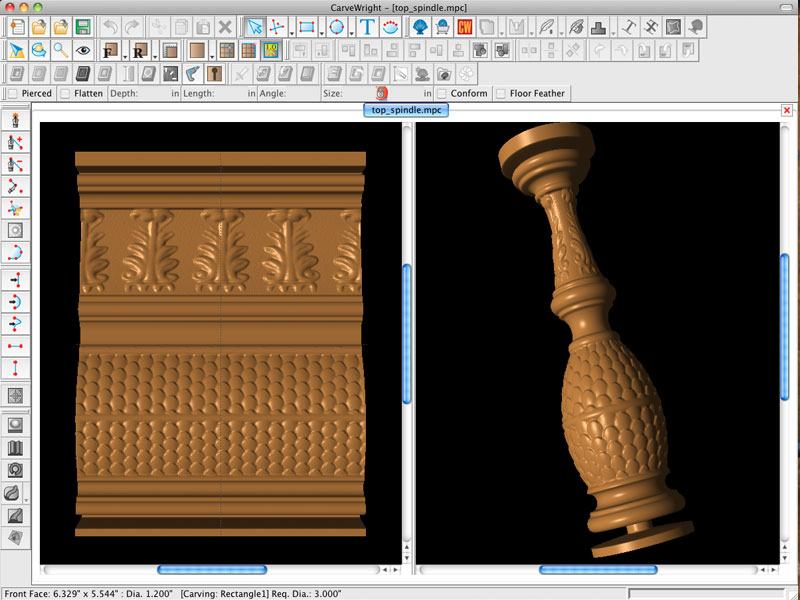 Design your project with a turned representation in Project Designer PRO.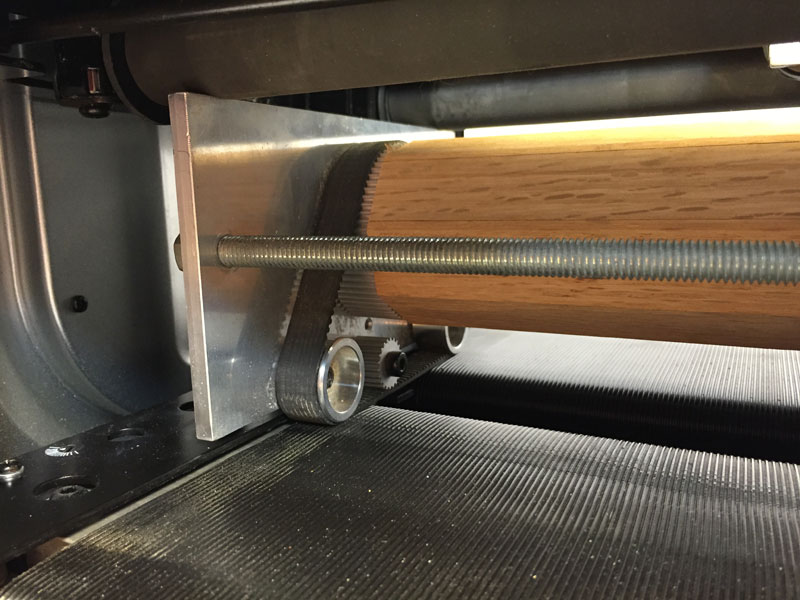 Prepare your material, secure it in the jig, and load it in the machine.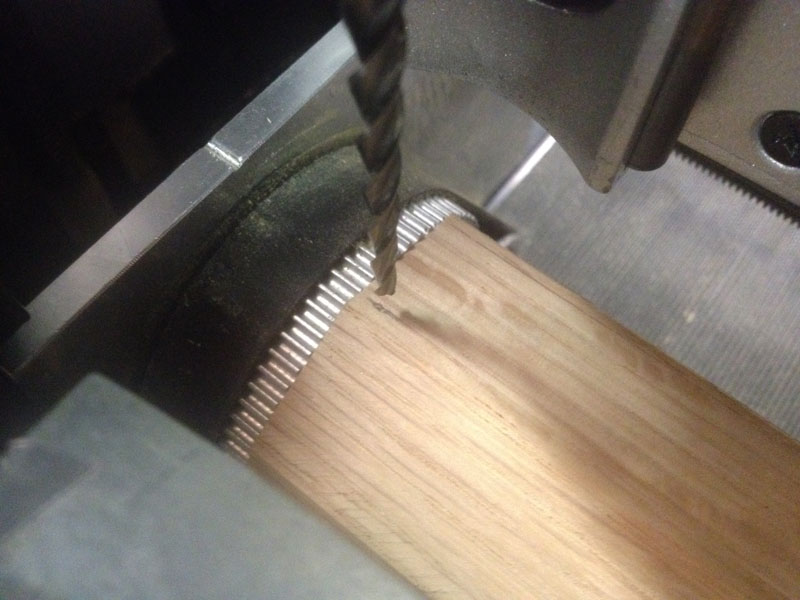 Walk through the automated rotary calibration steps to ensure accuracy.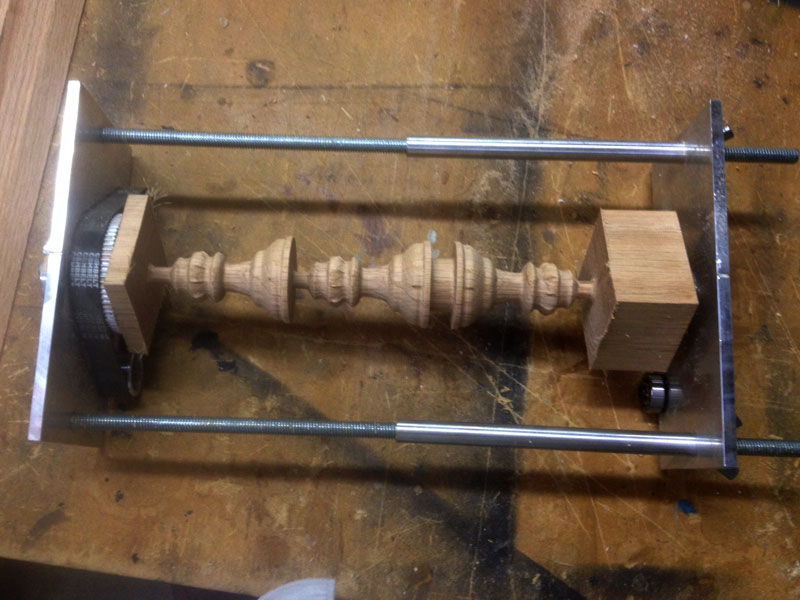 Carve your project into an amazing turned piece.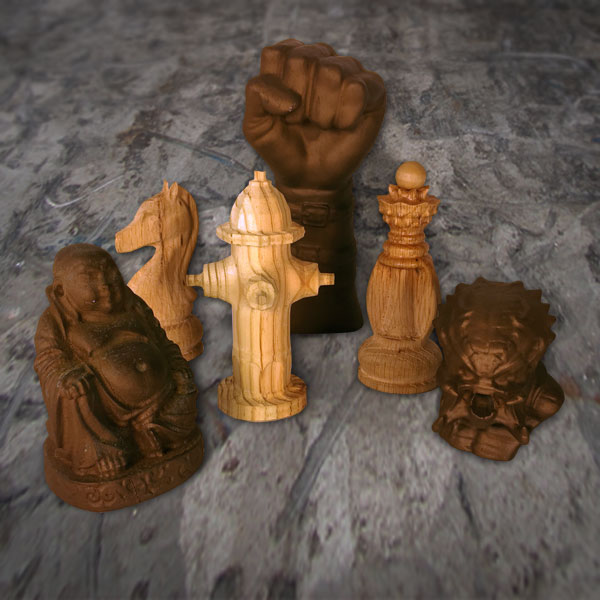 Assorted rotary carves from STL files found for free on the internet.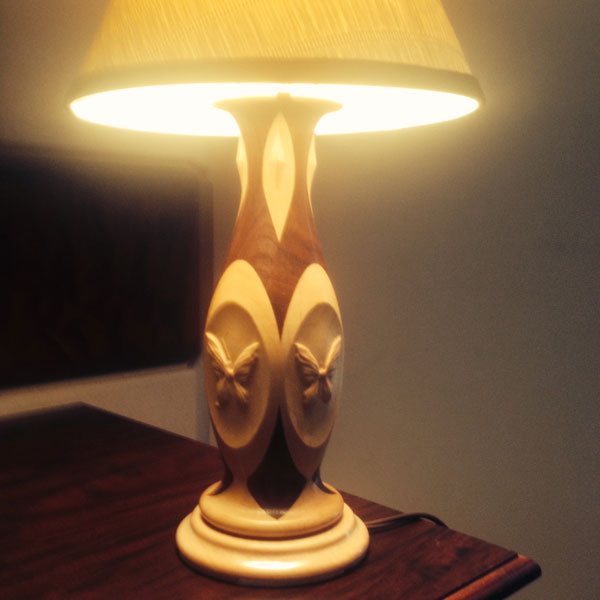 Lamp pedestal carved from glued up maple and walnut for a unique 2 toned look.
Capabilities
---
Material Length
Max Length = 13″

Min Length = 5.5″
Material Diameter
Max Diameter = 4.25″

Min Diameter = 1″
System Requirements
---
Machine Hardware
Version C Level Upgrades

1/8″ Long Carving Bit (for deep carves)
Software
Software
---
Software Included
CarveWright Rotary Jig Software
Additional Software Required
Project Designer PRO 2.005 or higher
Additional Software Recommended