MERGE VECTORS TO UNDERLYING SURFACES
The Conforming Vectors add-on enables v-bit routing along a carved surface.  Without Conforming Vectors, these types of routs can only be made on the flat, top surface of the board.  The conform feature can be applied to any vector function, including Centerline Text and Vector Groups.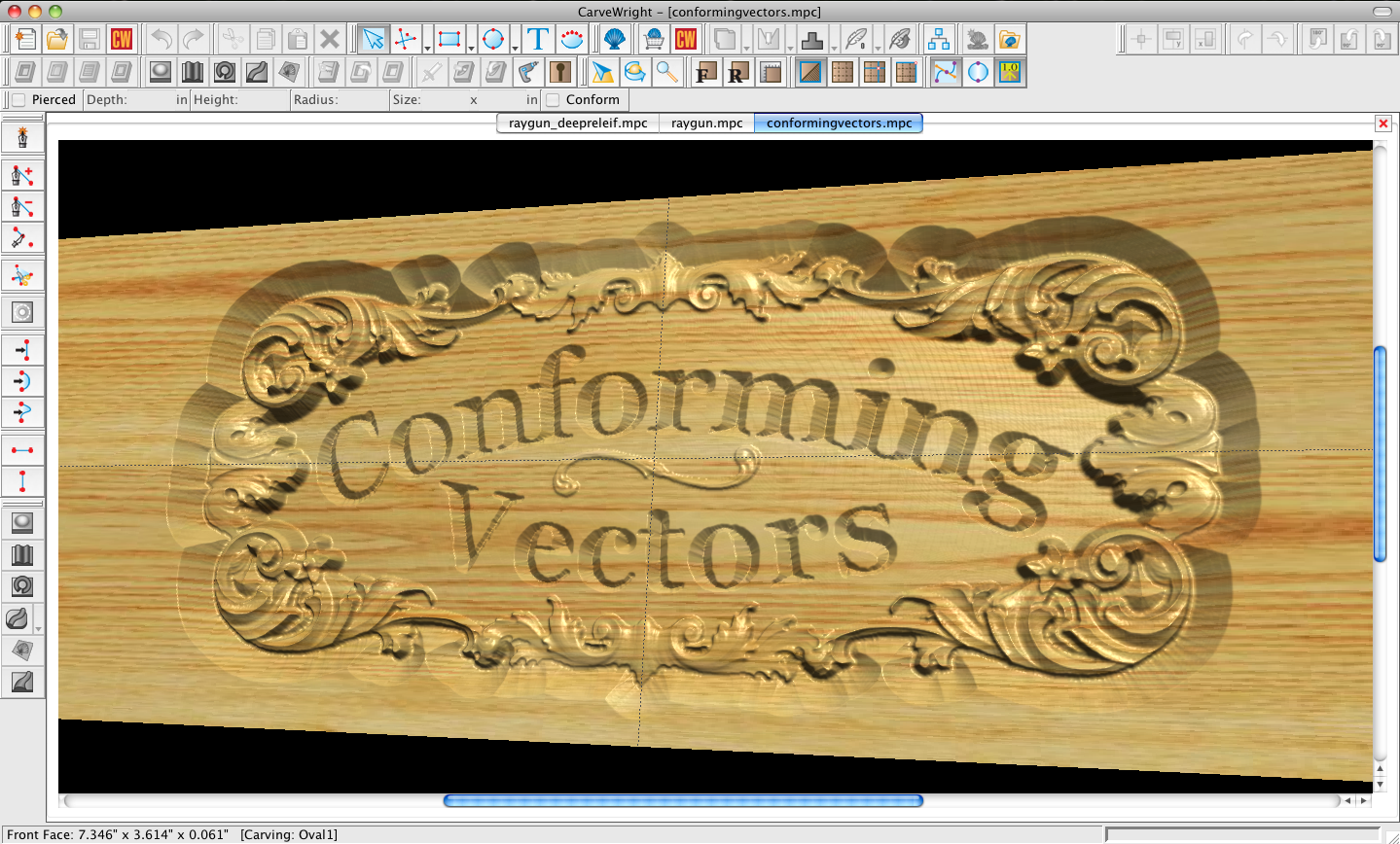 CHECK THE CONFORM BOX

Simply select the vector you wish to conform, and check the conform box to apply the effect.  You can conform over textures, domes, patterns, and regions.
>>>>>>>>>>>>>>>>>>>>>
CONFORM VECTOR TEXT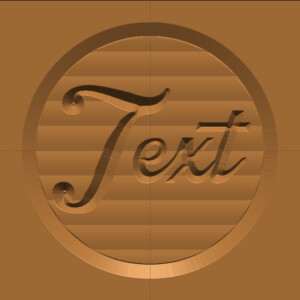 CONFORM VECTOR ROUTS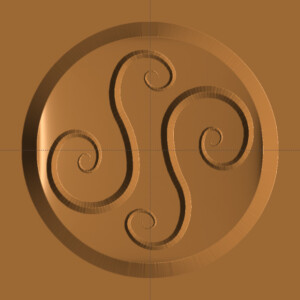 Conforming Vectors Demonstration

House Number Sign Project – This project using the basic drawing tools, grids & snap to grid, constraints, Centerline Text, conforming vectors, copy & paste, flip & rotate, creating a closed regions & staying under the rollers.

Fall Leaves – This project uses advanced software DXF Importer, Centerline Text, Conforming Vectors, Vector Drawing Tools to create this project. Vector Drawing Tool is the only one that is not available in demo mode.