The latest version of the free CarveWright Designer Basic is version 1.188.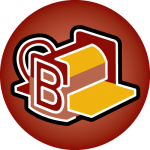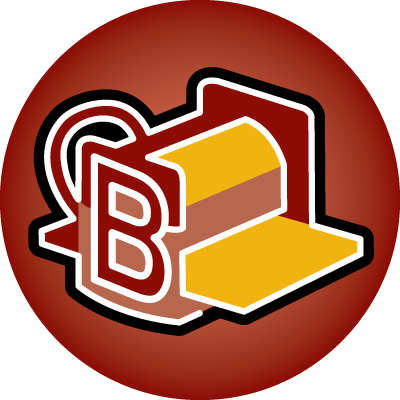 If you are looking to evaluate the CarveWright System, you may download this software as a 30-day Trial Version to get an idea of how easy it is to learn and use. See our Tutorials page for Step-by-Step tutorials and other tools to assist you in the learning process.
Failure to follow the proper installation instructions based on your Computers Operating System MAY RESULT IN FAILURE OF THE SOFTWARE TO OPERATE PROPERLY!
See the CHANGELOG to view the Readme.txt file for version 1.188.
If your computer currently has a version of the Project Designer Software installed that is Version 1.182 or earlier (older), then you must first REMOVE THAT INSTALLATION through your Control Panel.
If you have patterns that you saved into your FAVORITES folder and want to keep, then you may want to first save the file favorites.mpn to your desktop before removing the old version. You will then REPLACE the new empty favorites.mpn file in your new CarveWright files. You NEVER want more than 1 Favorites folders in your Pattern Library.
If your computer is using Vista, Windows 7 or 8, then you must use the RUN AS ADMINISTRATOR command to install and register the software even if you are the administrator of your computer.  To select RUN AS ADMINISTRATOR, right-click on the installation file and right-click on the Designer icon to both install & to register.
A Customer Account is separate from the Store Account that you may have created to purchase your machine.
Using the same Username & Password for both accounts cuts down on confusion. Write down this information and put it where you can find it, as you WILL need it again.
The Customer Account is where you register your machines, computers, and licenses for software, patterns, projects & subscriptions. Customer accounts are created once a customer registers their CarveWright Machine. You will only ever need ONE customer account.
Licenses, sent as Software Serial Keys (or activation codes) via email, only need to be activated once to your Customer Account, where the information is stored on a secure server and can be retrieved, if needed.
Registration of the Project Designer Software and your computer is easiest done through the software itself by selecting Register Online (internet connection required), but there are other options.
If you have never created a Customer Account before, you will need to do that only the first time. Upon installation of your second computer and there afterwards, you will always select the option that says "I Already Have An Account".
Computers are registered into your Customer Account and identified by their individual hard-drive computer ID. If for some reason those computer IDs change,  the computer needs to be re-registered.
Registered computers that are no longer valid can easily be deactivated by LHR with an email or phone call identifying which computer to deactivate. This frees up licenses for a re-installation.
How do I know what operating system I have?
Windows – Follow these steps to see which version of Windows you have installed:
1. On the Desktop, locate the icon labeled "My Computer."
2. Point the mouse at the icon, then click the right mouse button.
3. In the popup menu which appears, choose "Properties."
4. After a few seconds, the System Control Panel will open.
5. Click the tab labeled "General."
6. The version of Windows you have installed will be clearly displayed.
Mac – Follow these steps to see which version of Mac OS you have installed:
1. Click the "Apple" menu in the upper left corner of the screen.
2. Choose "About this computer…." or "About this Mac" from the menu that appears.
3. A window will appear which clearly indicates the version of the Mac OS you have installed.
Are you running MAC version Maverick?
If so, you will want to follow these instructions to turn off a Maverick feature that can drastically slow down your Designer Text tool.
1. Go to CarveWright Designer Icon
2. Right Click and select GET INFO
3. Select PREVENT APP NAP
I got a message that said it wasn't safe to download. What do I do?
Almost every computer system has some kind of security that will alert you during the installation process that it cannot identify this software or that it is not safe to install. Each security program is different, so it is hard to know exactly what yours will say. The Project Designer software is safe, so select to ALLOW or CONTINUE or what ever option you have that will let the installation take place.
Where did my download file go to?
Again, each system is a little different, but most of you will have a Downloads folder in your My Documents folder. Some show up at the bottom of your web browser and some open a new page in your web browser. It is best to do a SAVE AS to your Desktop or to a folder you have designated for CarveWright Project Designer Software Versions.
Why does my registered computer suddenly tell me I need to register, again?
Our system identifies registered computers by their unique Computer IDs. The computer ID on our registration server must match your computers ID. If it does not, then the software asks you to register that computer. Most of the time, the need for re-installation is obvious, such as replacement of the hard drive or because you have gotten a new computer to replace an old one. There are other instances that are not so obvious. Several things that can be done to your computer such as changing your operating system or cleaning your system that will result in a change to your computer ID. So even if you didn't get a new hard drive or PC, some changes to your system may have occured to change your ID and cause loss of registration.
If you have followed our installation instructions, but still encounter problems with registration or licensing on your Windows computer, you can try our License Cleaner. You will be required to update your licenses when you run the CarveWright software again.