June 21, 22 & 23, 2018
This year's CarveWright Conference will feature classes and presentations from CarveWright PROs selected for their innovative and expert use of the CarveWright System.  You will learn how to better use your system, and explore new ideas of what your CarveWright can do.
This conference is for every CarveWright owner, regardless of skill or experience. Whether you are a Beginner or Advanced user, you will learn techniques you can immediately put into practice in your CarveWright hobby or business projects.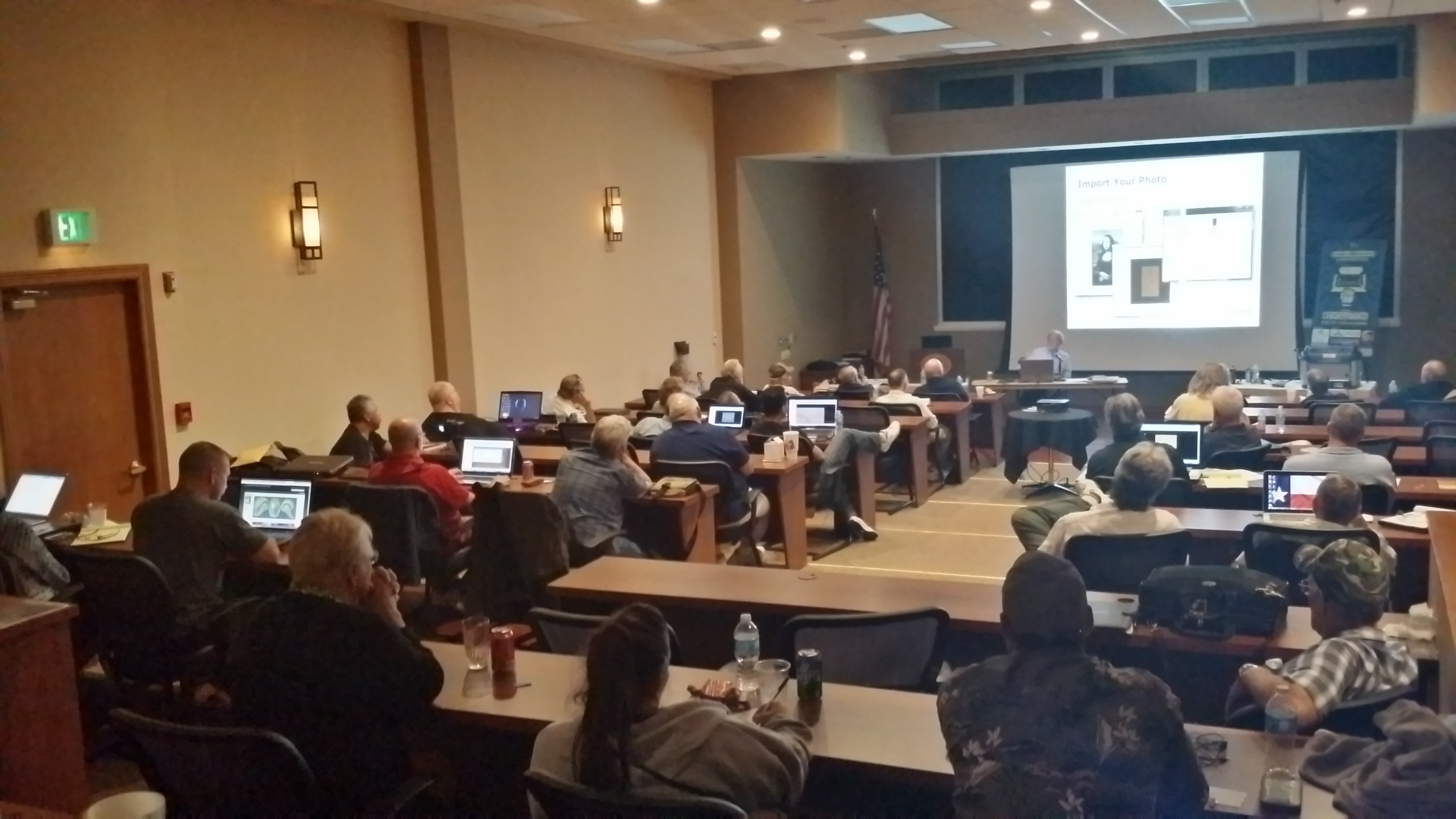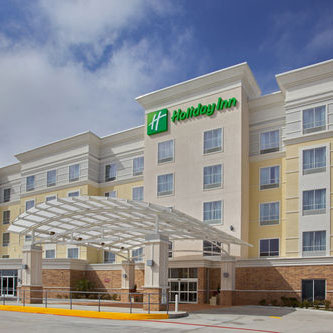 | | |
| --- | --- |
| Wed, June 20 | |
|  6:30 PM | For those who have arrived and would like to get together we are designating a happy hour location and will be meeting at 6:30 PM – Location TBA |
| | |
| | |
| Thur, June 21 | |
| 8:00 AM – 8:30 AM | Check-In |
| 8:30 AM – 9:00 AM | Welcome: Welcome and overview |
| 9:00 AM – 9:45 AM | Designing Your First Project – New Project Settings, Navigation Tools, Pattern Placement, Centering, Mirroring, Optimization, Uploading. |
| 9:45 AM – 10:00 AM | Break |
| 10:00 AM – 11:00 AM | Carving Your First Project – Board Prep, 7 Inch Rule, Navigating Onboard Menu, Running a Project. |
| 11:00 AM – 12:00 PM | Designing Your First Sign – Text tool, Centerline Text, Carve Regions, Select Texture, Draft, Feather, Bit Optimization, keyhole function. |
| 12:00 PM – 1:00 PM | Lunch – We will set up machines to be carving during lunch. |
| 1:00 PM – 2:00 PM | Image Import Tool – Importing and using Graphics, Importing and using Photos (lithophanes), and making a lithophane jig. |
| 2:00 PM – 2:15 PM | Break |
| 2:15 PM – 3:15 PM | Basic Surfacing – Select Surface Tool, Merging, Clip Carving, Conforming Vectors. |
| 3:15 PM – 3:30 PM | Break |
| 3:30 PM – 5:00 PM | Featured Speaker: Sharon Berrum's hands on painting techniques. |
| 6:00 PM | |
| | |
| | |
| Fri, June 22 | |
| 8:30 AM – 9:00 AM | Store Orders & Pickup |
| 9:00 AM – 10:15 AM | Project Designer PRO Features overview |
| 10:15 AM – 10:30 AM | Break |
| 10:30 AM – 12:00 PM | Making Your Own Patterns – Vector Drawing and 3D Modeling Suites |
| 12:00 PM – 1:00 PM | Lunch |
| 1:00 PM – 2:00 PM | The Importers – DXF Importer, STL Importer, and Pattern Sculptor |
| 2:00 PM – 2:15 PM | Break |
| 2:15 PM – 3:15 PM | Troubleshooting and Basic Repair with David Jochim: What, When, and How: Basic maintenance, bearings, brushes, motors and sensors. |
| 3:15 PM – 3:30 PM | Break |
| 3:30 PM – 5:00 PM | Troubleshooting and Basic Repair with David Jochim (cont.): What, When, and How: Basic maintenance, bearings, brushes, motors and sensors. |
| 6:00 PM | Friday Night Event (optional) – TBA |
| | |
| | |
| Sat, June 23 | |
| 8:30 AM – 9:00 AM | Store Orders & Pickup |
| 9:00 AM – 10:30 AM | Overview of the Accessories – The Rotary Jig: How to use the Rotary Jig and accompanying software. Rotary Jig |
| 10:30 AM – 10:45 AM | Break |
| 10:45 AM – 12:00 PM | Overview of the Accessories – Scanning Probe and Sanding Mops: Setting up a scan, downloading and editing a scan. Cleaning up carvings with the sanding mops. Scanning Probe, Pattern Editor, Sanding Mops |
| 12:00 PM – 1:00 PM | Lunch |
| 1:00 PM – 3:00 PM | Featured Speaker: Michael Tyler's Tips & Tricks |
| 3:00 PM – 3:15 PM | Break |
| 3:15 PM – 4:30 PM | Q and A: Ask questions about anything that wasn't covered or you want clarification on, and we will be happy to get you answers. |
| 4:30 PM – 5:00 PM | Closing Remarks |
| 6:00 PM | |
Joe Lovchik – CarveWright Staff
Joe Lovchik has spent his whole life creating things. His artistic talent was discovered at a very young age as he was always drawing pictures and, even today, it is rare not to find a sketch of something on his desk that he has mindlessly doodled. Joe's passion for art led him to earn a Bachelors of Fine Arts degree from Wichita State University. During his early years in college, Joe worked as an art director for a major sportswear company where he gained knowledge in industry marketing and brand management. His career was further expanded as he spent the next 10 years working as Art Director for advertising agencies specializing in brand development. One such brand was a side project for his brother Chris, the inventor of a new personal-sized CNC now known as the CarveWright System.
Eventually persuaded to move to Texas, Joe became the Marketing Director for CarveWright. Since joining LHR full-time in 2007, he has played several key roles in its growth including development of the company website, marketing and sales materials, creation of learning tools, videos and tutorials, and conceptualization of new product development. His knowledge and expertise in graphics software has allowed him to help guide the software developers in their advancement of the CarveWright software. Using these resources, Joe has become one of the foremost experts for the CarveWright System.
Sharon Berrum – SharonB on the CW Forum
Art, in its many forms, has always been a large part of Sharon's life.  She's worked with ceramics, dabbled with oil/acrylic paint and watercolors, then spent 10 years as a soft sculptured doll artist.  As a doll artist she exhibited or sold her creations in various venues.
It wasn't until 2008, when Sharon acquired a CarveWright/CompuCarve machine for her husband, did her passion for carving and painting wood projects start consuming her life. She had bought the machine for her husband before realizing all projects must be designed on a computer…and he had no knowledge of computers.  So, she studied all the manuals and decided to learn to operate the carving machine herself.  From the time the first project emerged from the machine she was totally captivated. She started out, like most, with simple signs and expanding her repertoire to more complicated signs, wall decorations, clocks, and the latest, a wooden Dream Catcher.
Sharon's carvings have become more detailed and vibrant over the years. She credits a lot of this to the Golden Brand Interference paints she uses to highlight her projects.  Through experimenting she has accumulated a great amount of knowledge and technique that allow her works to stand out within the CarveWright community.
David Jochim – CarveWright Staff
J. David Jochim grew up experiencing and practicing the art of woodworking. The son of a cabinetmaker, Mr. Jochim worked his way through school as a craftsman and is familiar with the machines and techniques involved in woodworking. He graduated in 1997 from the University of Washington, earning a bachelor of science in mechanical engineering.
Following graduation, he began working at NASA Johnson Space Center in the advanced robotics branch. He led several advanced robotics projects during his time at NASA and was awarded two patents for his innovations in the field.
In 2001, he left NASA to form LHR Technologies with Chris Lovchik, who had developed a prototype for a desktop carving machine. The two recruited an engineering staff and developed what we call the CarveWright today.
Michael Tyler – CarveBuddy.com
Michael enjoys the use of both traditional and contemporary Creative Arts mediums. A background in music led him to a career as a Music Technology consultant when computers were just beginning to be utilized for music composition, recording and publishing. In 1987, he founded one of the first mail-order music software and hardware companies in the country. All the while, his side interests included designing and building stained glass windows and lamps, deep relief sandblasting (in glass) and woodworking, to mention a few.
In January 2007, Michael added a new tool to his workshop – a CarveWright/CompuCarve CNC machine. He quickly developed a fascination for the creative potential this technology held and resolved to make the most of it. By April of 2007, Michael founded the CarveBuddy company to offer products and resources to others with similar interests.
What began as a casual hobby quickly grew into a full-time business, working with companies such as CarveWright, Vectric Ltd., ShopBot, Vector Art 3D, independent antique dealers, cabinet shops and more. Michael has produced hundreds of digital relief models, CNC woodworking projects and a host of informational materials for the benefit of CNC owners worldwide, including the CarveWright Tips & Tricks newsletters and the CarveWright Project of the Month subscription.