The 2016 CarveWright Conference was a great success!  We spent 3 days learning how to use our CarveWright Systems to their fullest, while indulging in the bounty of food and snacks the Holiday Inn provided us this year.  Fresh baked cookies the size of salad plates every afternoon!  We got very hands on this year, even making a group project together (see the cello carve below).  From the feedback we've received, everyone learned a lot and had a wonderful time.  Thanks to everyone who came!
DAY 1
Thursday started off with Connie Ratisseau going over the basics or the CarveWright System.  Registration, website resources, designing project basics, and proper board preparation were extensively covered for the more beginner level attendees.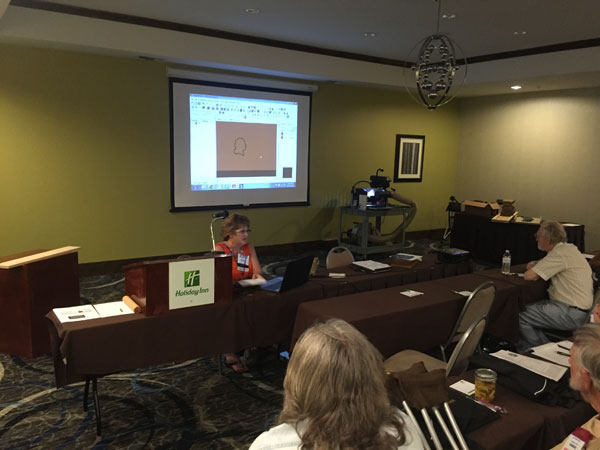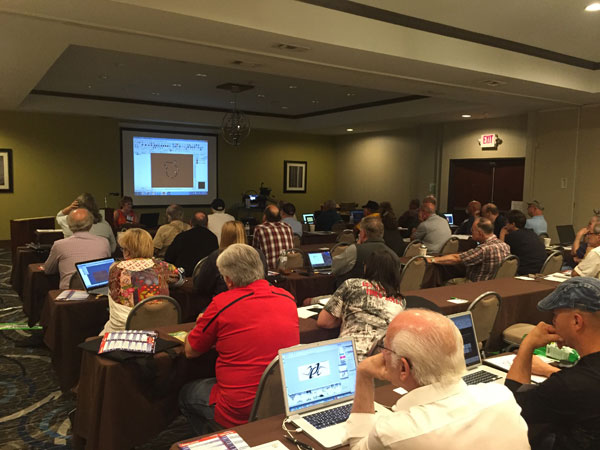 Download her presentation files.

After Connie covered the basics, Joe Lovchik gave an overview of the Project Designer PRO features. We did a video capture of his computer during that presentation.
We ended the first day's classes with a presentation from Wayne Proctor on running a carving business and doing craft fairs.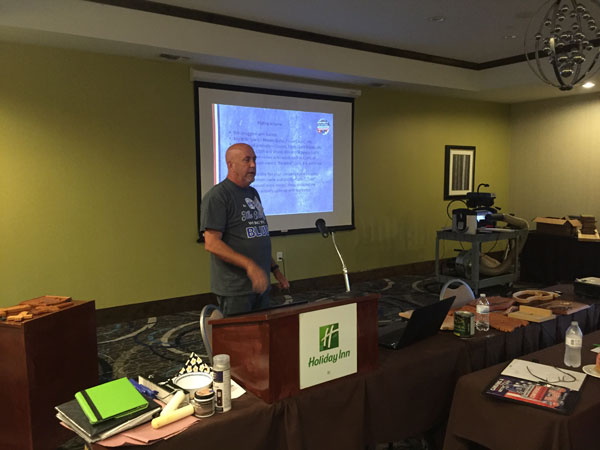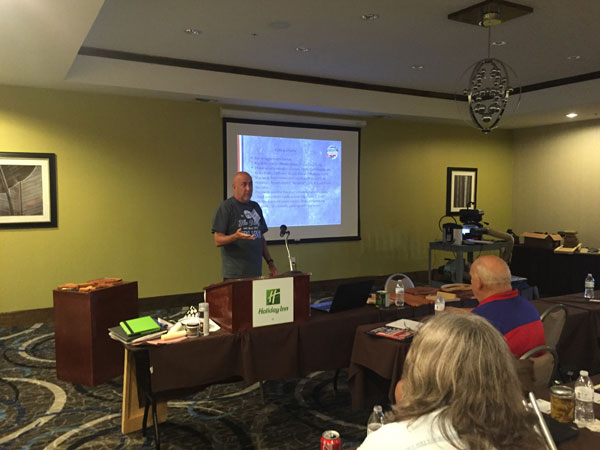 Download his presentation files.

The evening banquet was very pleasant with a lakeside breeze keeping us cool and providing a wonderful backdrop for dinner conversations.
DAY 2
We hit the ground running Friday morning with Joe Lovchik giving an overview of the tools he uses for pattern modeling.  These include the Vector Drawing Suite, Pattern Modeling Suite, STL Importer, and Pattern Sculptor.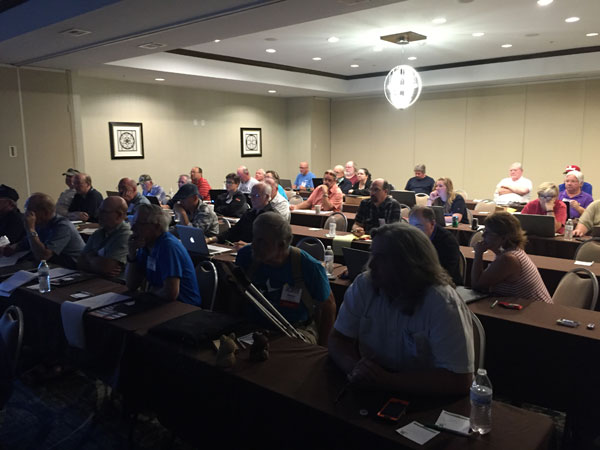 He followed the overviews with a demonstration of several pattern modeling techniques.
Download the accompanying files.

The bulk of Friday afternoon was taken up with David Jochim's machine maintenance presentation.  He enlightened us all with his explanations of what to observe with our own senses to understand what the machine is telling us on a day to day basis.  Look, listen, touch, and even smell can all give us clues to the health of the machine and give us opportunities to do preventative measures.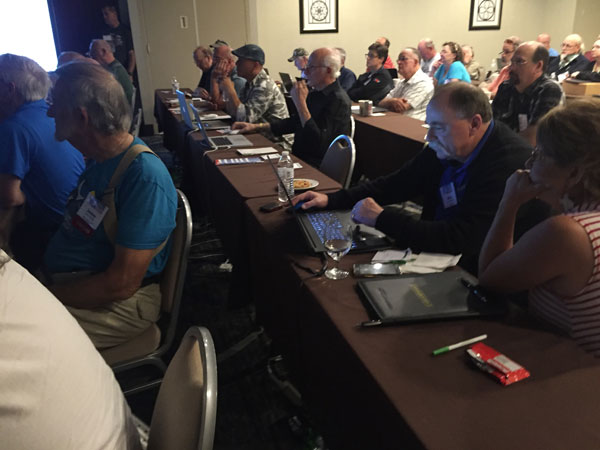 Download his presentation files.

Day 2 was capped off with a presentation by Joe Lovchik, on using reclaimed cedar fence pickets to make some artwork pieces with the DXF importer and V-bits. This was an extension of a previous Build Blog article Joe had written back in December of 2015.  He showed how these types of projects can be created easily and quickly with a few tricks and a very useful jig.  He then invited all the attendees to come load the machine during breaks and make a section of the large cello design he created.  It was finished on Saturday for everyone to see.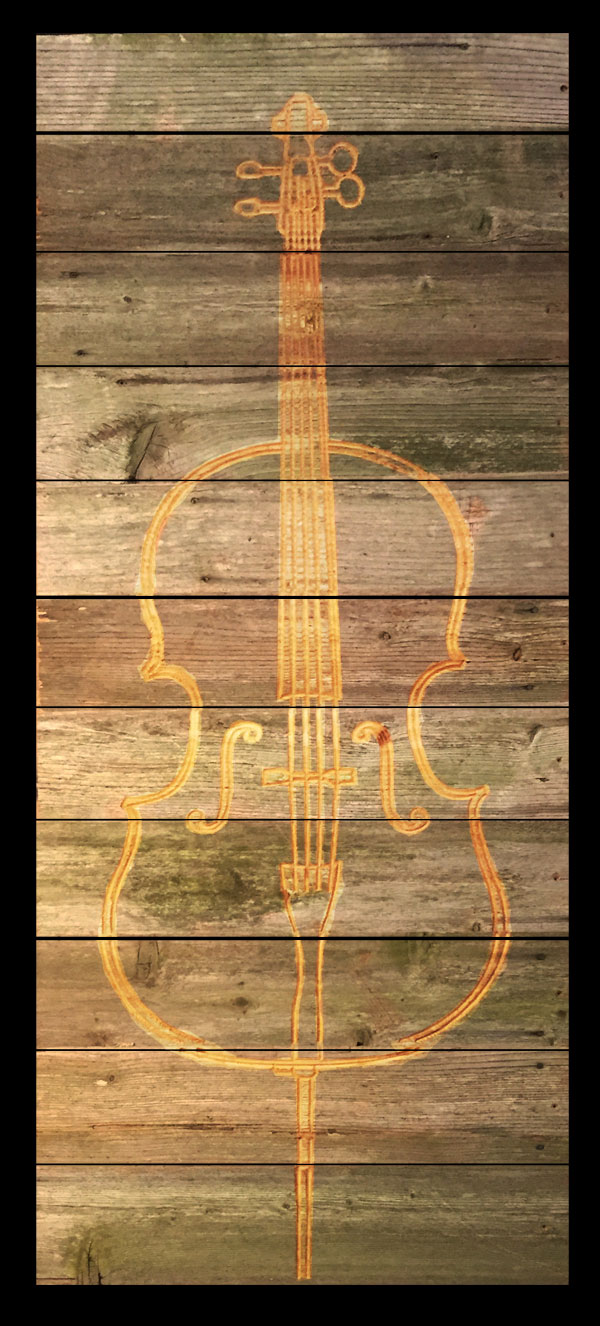 Download his presentation files.

DAY 3
Saturday we got started off with an overview of the CarveWright Accessories, beginning with the Rotary jig, then the scanning probe, and finally the sanding mops. This presentation involved bringing most of the group up around the CarveWright machines to demonstrate the accessories.  It was very hands on, complete with a stack of sample carvings for everyone to test the sanding mops with.  It was a lively and fun morning.
Since the presentation was mostly at the machine the powerpiont presentation is very limted.

After lunch Michael Tyler wowed us with the various 3D scanning techniques accessible to CarveWright users.  He presented examples of their use and comparisons of their quality.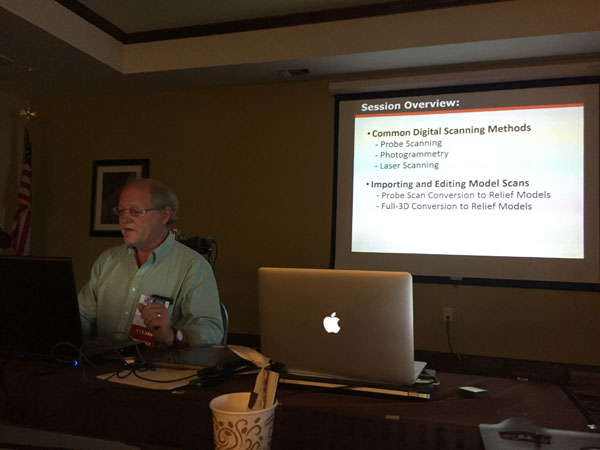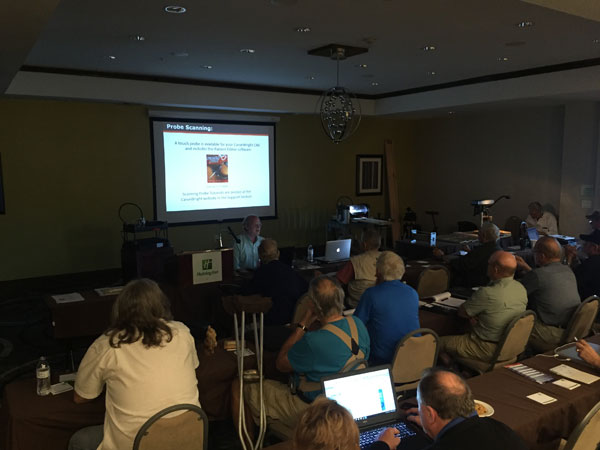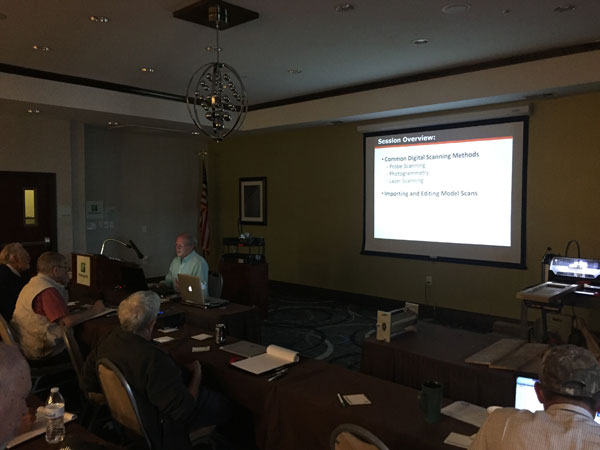 Download Micheal's presentation files

We finished up the last day with a question and answer period where everyone had a chance to ask questions about anything.
Then we moved over to the closing evening BBQ where we gave tours of the Library That CarveWright Built (see below)
Thank you everyone involved in the conference.  Everyone did a wonderful job!