EXPLORE THE COMPLETE SYSTEM

CNC Router = Subtractive 3D Printer
The CarveWright is the most advanced and usable CNC router system ever made. You can think of the CarveWright machine as a subtractive 3D printer. Rather than adding material, it removes material by cutting or carving with a spinning bit. Materials such as wood, machineable waxes, plastics, dense foams, and more.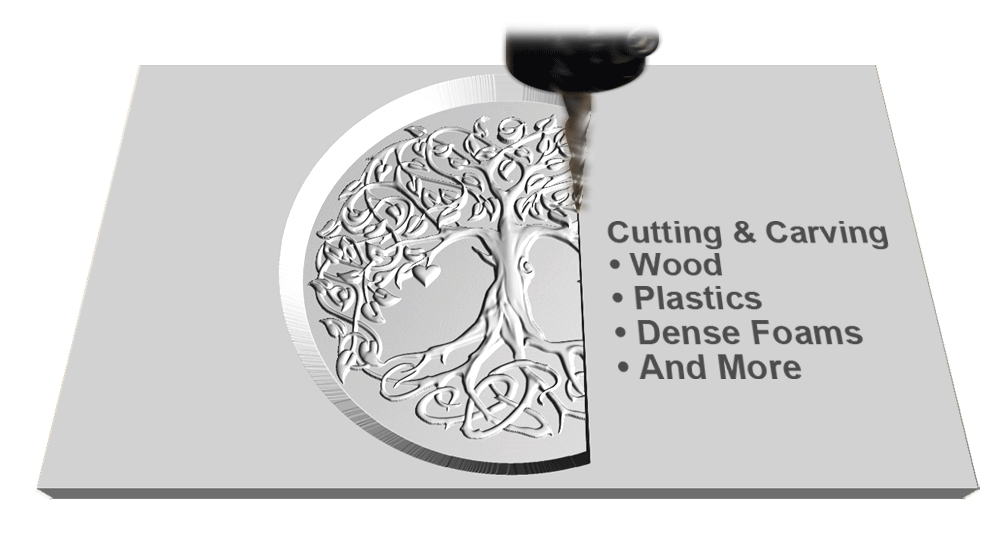 3D Carving Software That Does More
More Capabilities = More Possibilities
Create your projects with software that unleashes your creative ideas.
Powerful features and simple to use, Project Designer will take you far.
WHAT IS MADE WITH CARVEWRIGHT?
The things made with CarveWright are truly amazing. Shape your world into anything you can imagine. Carve beautiful woodwork, amazing signs, molds for casting, dies for stamping and embossing, lino cuts for printing, and anything else you can think of. Your imagination is your only limit.
Not sure what to make?
We've got libraries of pre-designed projects available too!