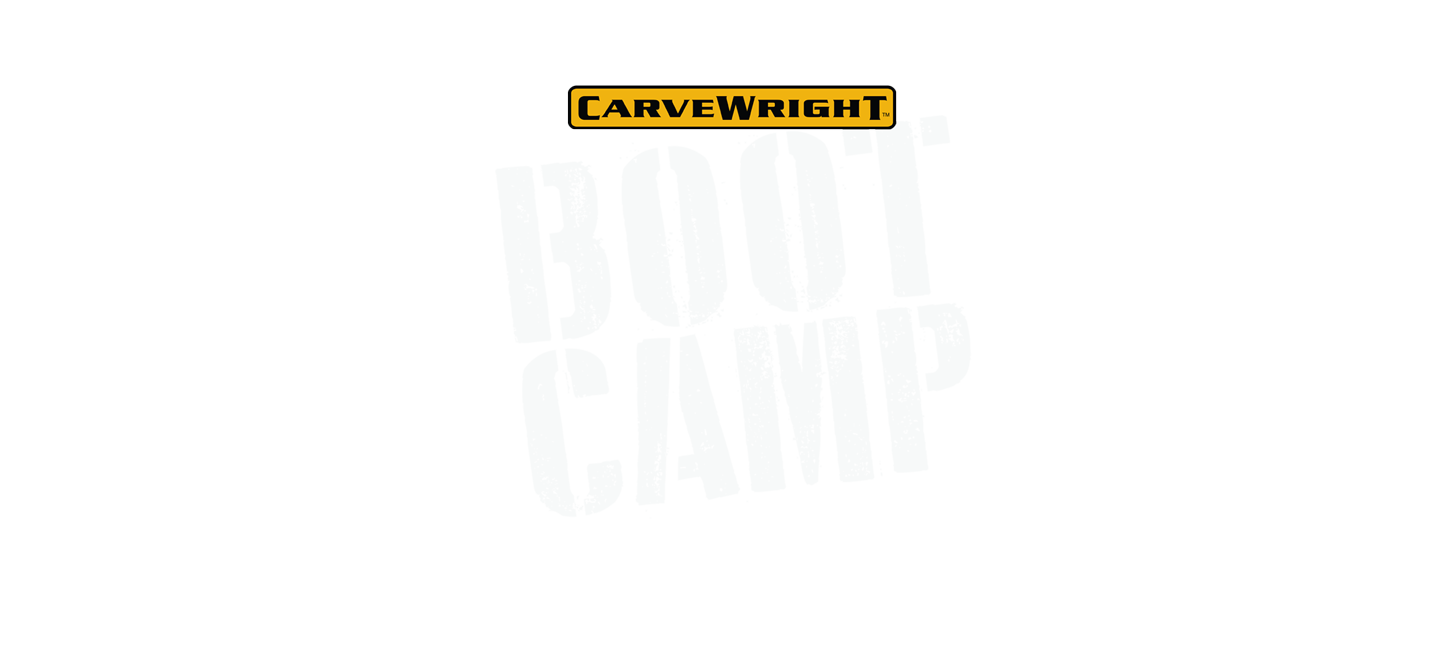 Learn at CarveWright Boot Camps
APPLY YOUR REGISTRATION FEE TOWARD A NEW CARVEWRIGHT!
Are you interested in learning more about the CarveWright before purchasing?
We have a deal for you!
If you purchase any new CarveWright package during the Boot Camp, we will apply your $200 registration fee toward that purchase.
October 10-11, 2019
CarveWright Boot Camps feature training classes and presentations from CarveWright PROs selected for their expert use of the CarveWright System. You will learn how to better use your system, and explore new ideas of what your CarveWright can do.
These classes are for every CarveWright owner, or interested party, regardless of skill or experience. Whether you are a Beginner or Advanced user, you will learn techniques you can immediately put into practice in your CarveWright hobby or business projects.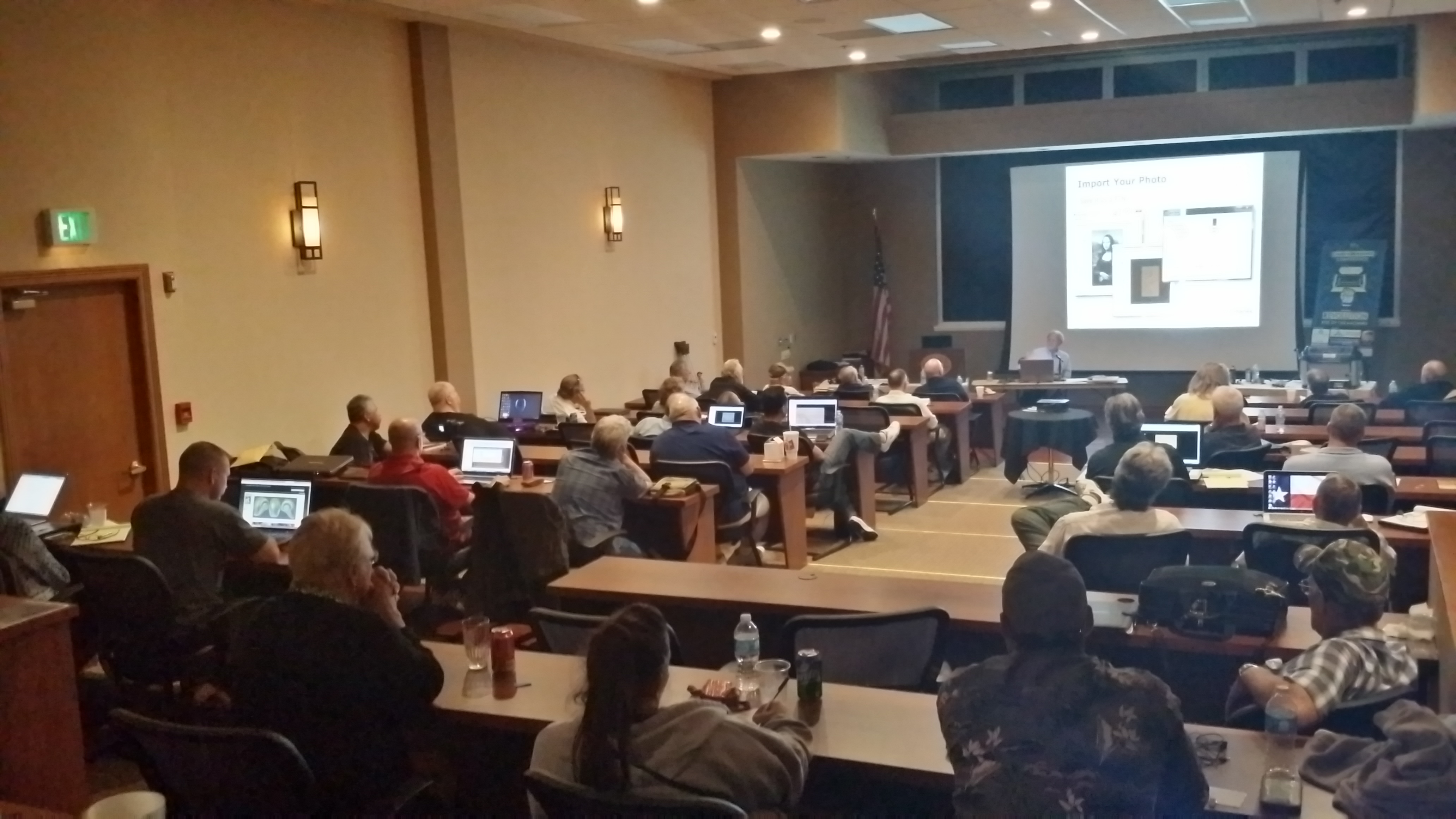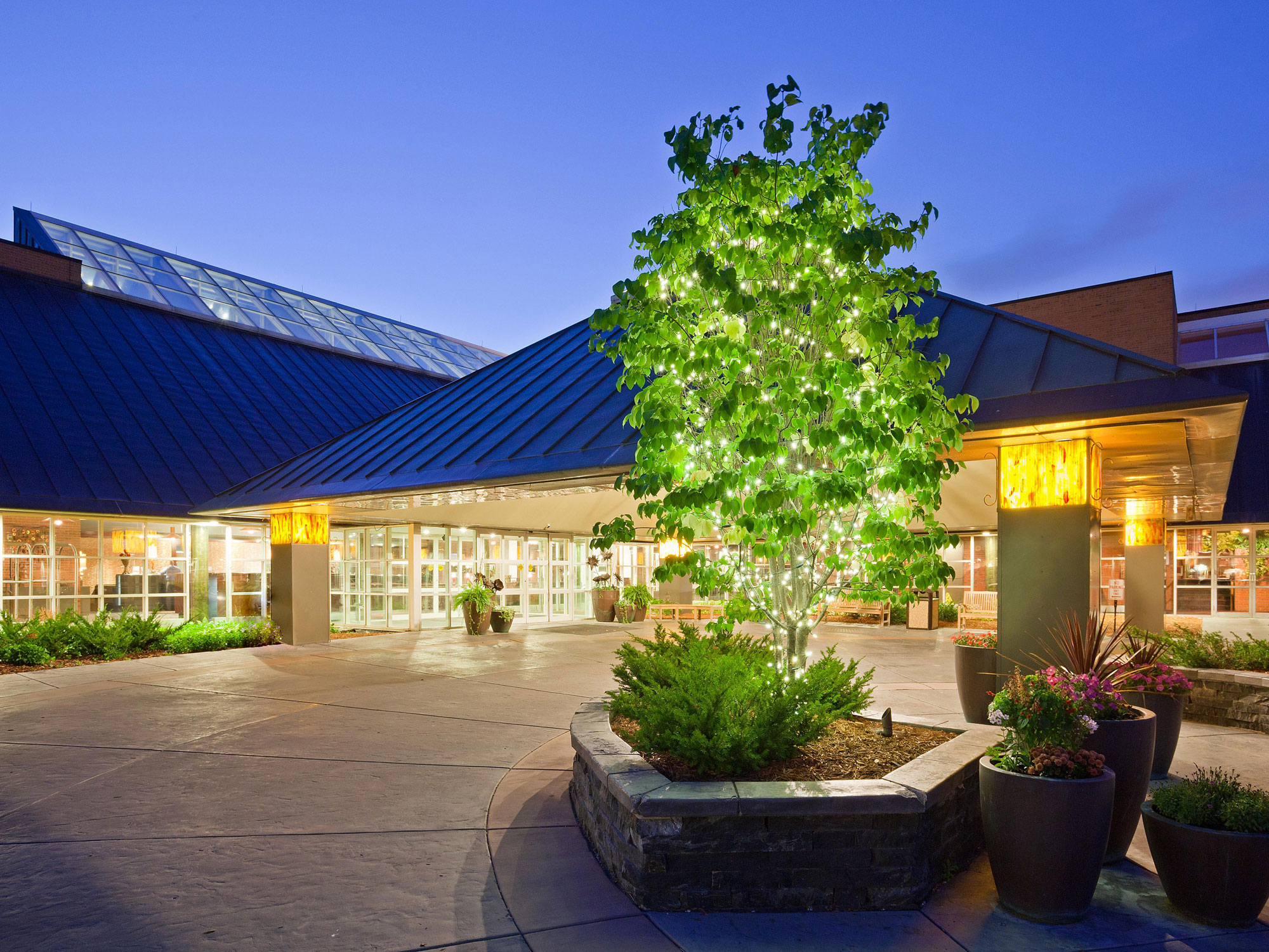 | | |
| --- | --- |
| Thur, Oct. 10 | |
| 8:30 AM – 9:00 AM | Check-In and Welcome |
| 8:00 AM – 10:00 AM | Designing Your First Project – New Project Settings, Navigation Tools, Pattern Placement, Centering, Mirroring, Optimization, Uploading. |
| 10:00 AM – 10:15 AM | Break |
| 10:15 AM – 11:00 AM | Carving Your First Project – Board Prep, 7 Inch Rule, Navigating Onboard Menu, Running a Project. |
| 11:00 AM – 12:00 PM | Designing Your First Sign – Text tool, Centerline Text, Carve Regions, Select Texture, Draft, Feather, Bit Optimization, keyhole function. |
| 12:00 PM – 1:00 PM | Lunch – We will set up machines to be carving during lunch. Box lunches included with registration |
| 1:00 PM – 2:30 PM | Image Import Tool – Importing and using Graphics, Importing and using Photos (lithophanes), and making a lithophane jig. |
| 2:30 PM – 2:45 PM | Break |
| 2:45 PM – 4:00 PM | Basic Surfacing – Select Surface Tool, Merging, Clip Carving, Conforming Vectors. |
| 4:00 PM – 5:00 PM | Project Designer PRO Features overview |
| 6:00 PM | Evening meetup TBA |
| Fri, Oct. 11 | |
| 8:30 AM – 10:15 AM | Overview Importing – DXF Importer, STL Importer, and Pattern Sculptor |
| 10:15 AM – 10:30 AM | Break |
| 10:30 AM – 12:00 PM | Overview Making Your Own Pattern Models – Vector Drawing and 3D Modeling Suites |
| 12:00 PM – 1:00 PM | Lunch – We will set up machines to be carving during lunch. Box lunches included with registration |
| 1:00 PM – 2:00 PM | Overview of the Accessories – The Rotary Jig, Scanning Probe and Sanding Mops |
| 2:00 PM – 2:15 PM | Break |
| 2:15 PM – 5:00 PM | Troubleshooting and Basic Repair: What, When, and How: Basic maintenance, bearings, brushes, motors and sensors. |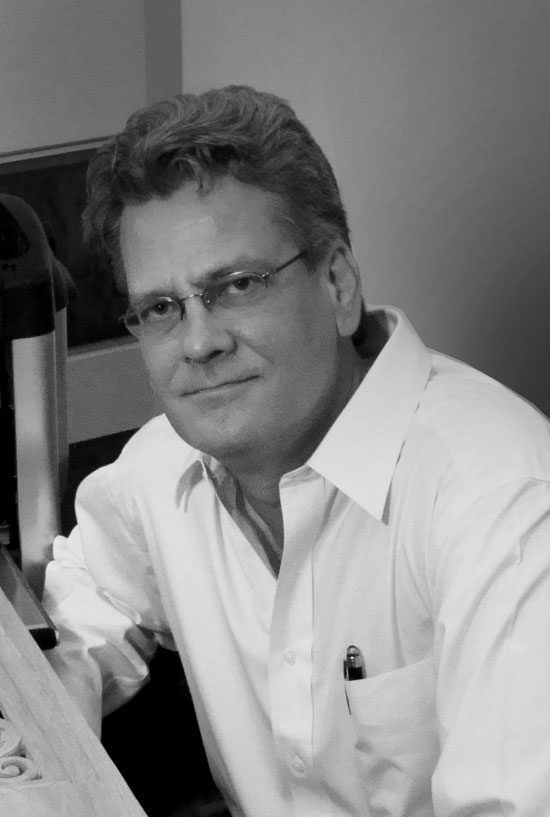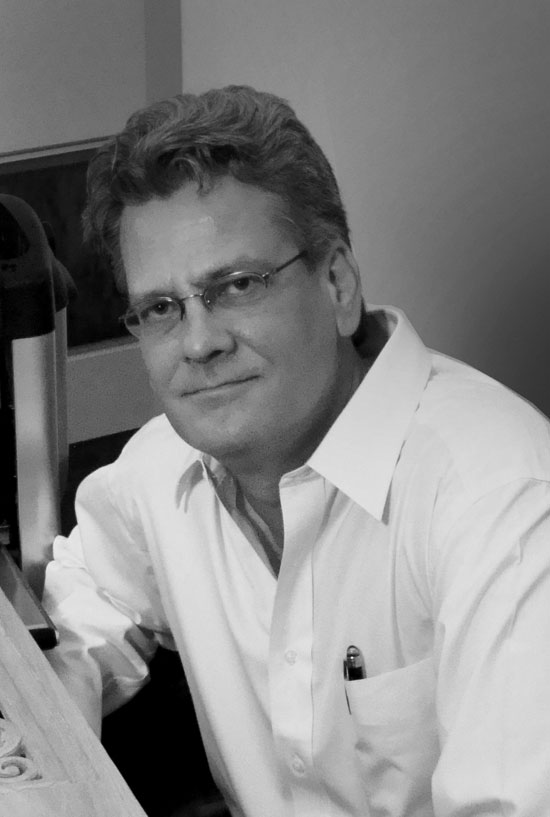 Chris Lovchik – CarveWright Inventor and CEO
Christopher S. Lovchik grew up working in his father's cabinetry shop and is proficient in all aspects of woodworking, including hand carving. Mr. Lovchik was also a professional watchmaker for 10 years, giving him experience and insight into precision mechanisms. He earned a bachelor of science in mechanical engineering from Wichita State University in 1994.
Mr. Lovchik was a senior research scientist at NASA Johnson Space Center in Houston. From 1995 to 2002, he headed the labs for Advanced Manipulator Development in the Advanced Systems Technology Branch of the Automation, Robotics and Simulation Division. He has been involved in a number of advanced projects and was the designer and inventor of the Robonaut hand (a five-finger dexterous robotic human hand that is still state-of-the-art today) for which he was awarded a U.S. Patent. He currently has 12 other patents in process through NASA. For his innovative designs and advancements in the field of dexterous robotics, Mr. Lovchik has received numerous awards, including the Exception Achievement Medal in 2000. He has had numerous articles published and lectured extensively in the field of Robotics.
Joe Lovchik – CarveWright VP of Marketing and Operations
Joe Lovchik has spent his whole life creating things. His artistic talent was discovered at a very young age as he was always drawing pictures and, even today, it is rare not to find a sketch of something on his desk that he has mindlessly doodled. Joe's passion for art led him to earn a Bachelors of Fine Arts degree from Wichita State University. During his early years in college, Joe worked as an art director for a major sportswear company where he gained knowledge in industry marketing and brand management. His career was further expanded as he spent the next 10 years working as Art Director for advertising agencies specializing in brand development. One such brand was a side project for his brother Chris, the inventor of a new personal-sized CNC now known as the CarveWright System.
Eventually persuaded to move to Texas, Joe became the Marketing Director for CarveWright. Since joining LHR full-time in 2007, he has played several key roles in its growth including development of the company website, marketing and sales materials, creation of learning tools, videos and tutorials, and conceptualization of new product development. His knowledge and expertise in graphics software has allowed him to help guide the software developers in their advancement of the CarveWright software. Using these resources, Joe has become one of the foremost experts for the CarveWright System.