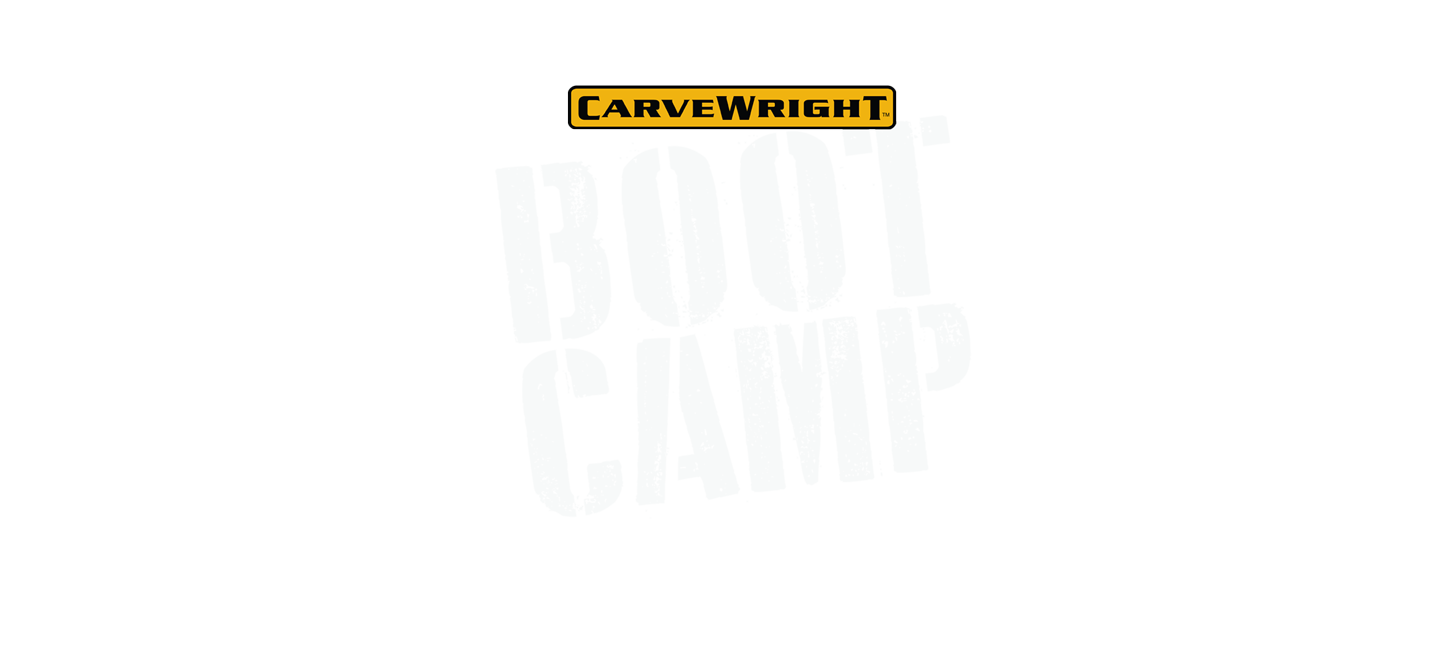 With the COVID-19 crisis still affecting the country and public gatherings, we unfortunately cannot hold the CarveWright Boot Camp this year. We waited as long as we could to make this decision, but it has become clear we have to cancel. It is extremely disappointing, as we really look forward to meeting our customers and helping them become more successful CarveWright users. We do, however, have a plan to host a series of webinars to cover much of the material contained in the boot camp.
Webinar Schedule Coming Soon!
Date Change Cancellation Policy:
We will be refunding all Boot Camp registrants 100%. If you haven't been contacted, please call or email support for assistance.