The Modeling Tools Of The Pros
The Modeling Suite is a tool bar add-on for Designer that enables modeling of 3D relief patterns. Extrude, sweep, and puff shapes into dimensional creations. These tools are easy-to-use and makes your own custom pattern design fun and simple.
3D MODELING TOOL FEATURES
PUFFING TOOL
The puffing tools allow closed vector shapes to be raised up or puffed in four different styles; Curve, bevel, flat and bubble. The steepness of the sides and depth of puffs can be adjusted to suit.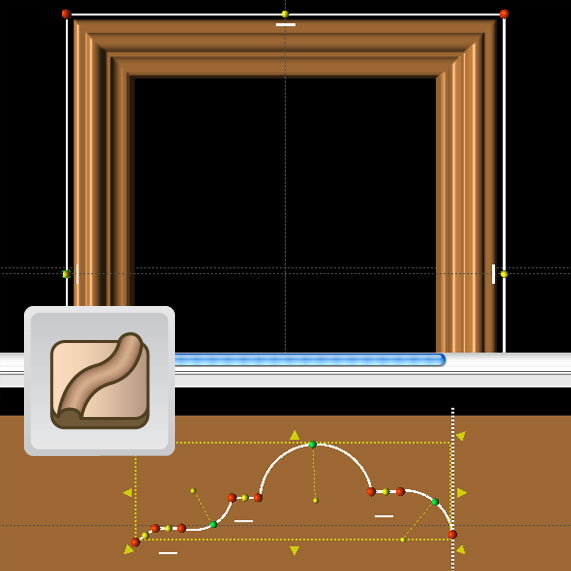 SWEEPS
The Sweep tools will allow a drawn profile to be swept along a single vector path. This means the profile will follow the line along it's entire length. There are two types of sweeps, rounded, which will round corners, and corner, which leaves sharp corners.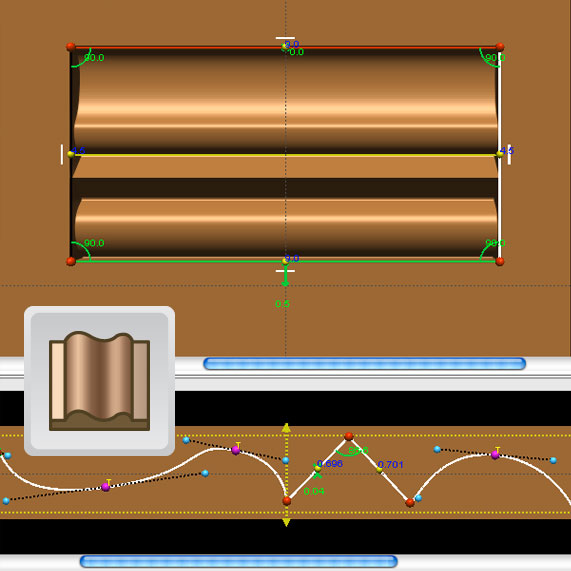 EXTRUDE
The Extrude tool allows a profile to be extruded along the inside of a closed vector shape. The angle of the extrusion can be adjusted by setting horizontal, vertical, or setting a custom angle.
REVOLVE
The Revolve tool will rotate a profile around the center-point of a circle. The revolve tool only works with circles.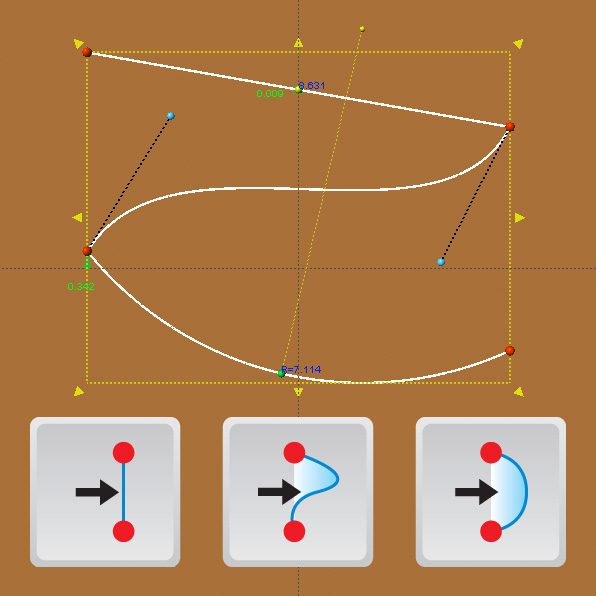 TILT TOOL
The Tilt tool allows a pattern to be tilted vertically, horizontally, or a combination of both can be used to achieve different angles.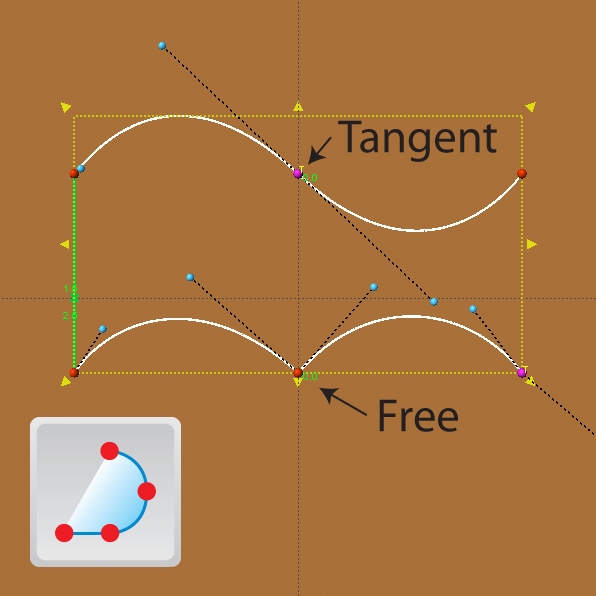 SWEEP WITH RAILS
The Sweep with Rails tool is a more dynamic sweep in that it uses two curves (rails). These two curves define the two edges of the surface. Then a profile is defined for the surface's cross sections.