The 2018 CarveWright Conference will be held June 21, 22 & 23, 2018 at the Holiday Inn Houston-Webster.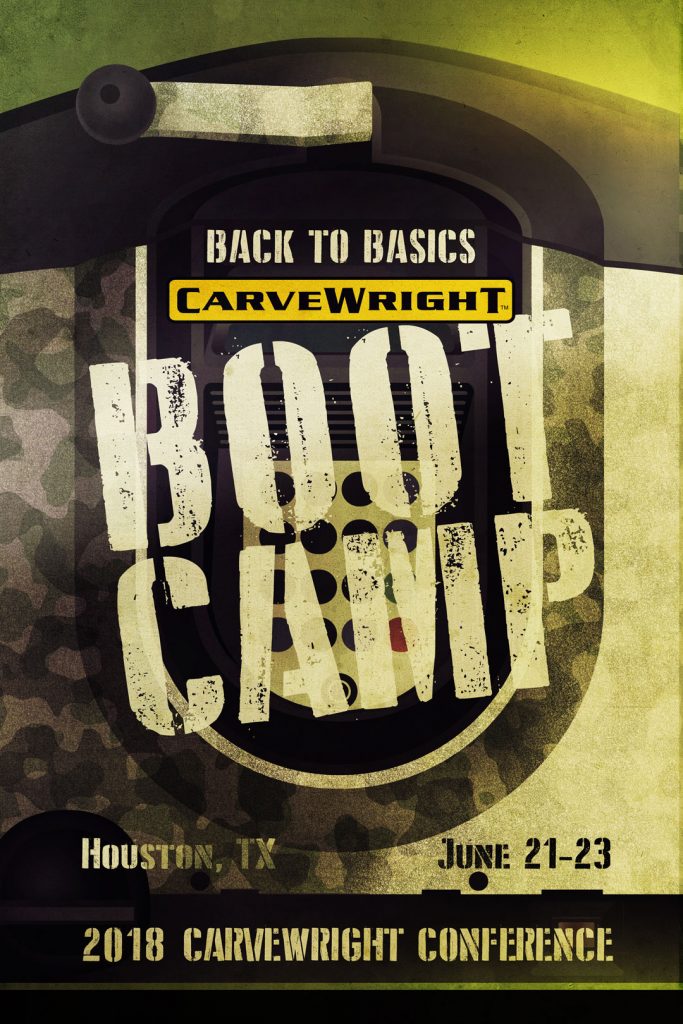 BACK TO BASICS BOOT CAMP
This year's CarveWright Conference will feature classes and presentations from CarveWright PROs selected for their innovative and expert use of the CarveWright System.  You will learn how to better use your system, and explore new ideas of what your CarveWright can do.
This conference is for every CarveWright owner, regardless of skill or experience. Whether you are a Beginner or Advanced user, you will learn techniques you can immediately put into practice in your CarveWright hobby or business projects.