September 5, 2013
So, I found a Fender Telecaster in a ditch that looks like some kid went Pete Townsend on it and needed to hide the evidence before mom found it in pieces.
The neck is in perfect shape, and there are pickups and some hardware. Now, what to do with this.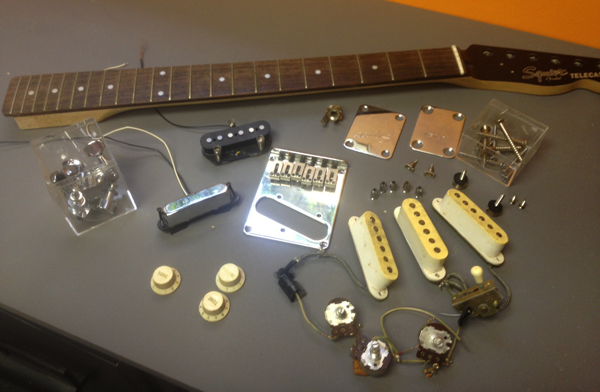 I am a guitar player who happens to have a CarveWright machine that can carve anything. Obviously I'm going to make a guitar!
The problem I have is, what guitar do I make? Do I make another Telecaster? The hardware and neck are already right for it, and since I've never built a guitar before it would definitely be the easier route. Or should I design something completely different? A design of my own, or just another style? I'm looking for suggestions. What should I do? Reply here in the comments section or comment on our Facebook page.
---