Speakers are listed in order of appearance
---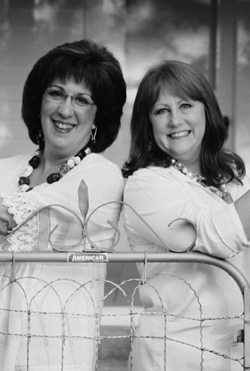 Lollie & GiGi
CarveWright is pleased to present Janet Pelc and Libby Golden of Lollie & GiGi Custom Furniture & Home Décor. Whether working individually or as a team, these two wonderfully creative women made it their mission to bring broken down and beat up furniture back to, and even beyond, its former glory. These queens of refurbishing are making their first CarveWright conference appearance to share of their secrets and techniques.
As retailers for Amy Howard at Home, they have been through Amy Howard's extensive training to become certified to carry her products and teach others how to properly use them. Amy Howard has been a featured designer in magazines such as Southern Living, Traditional Home, House Beautiful, and many more. Her One Step Paints and other finishing products have revolutionized furniture restoration and finishing in a style that is so popular today. See their work on their facebook page here.
---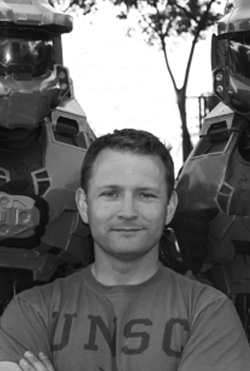 Shawn Thorsson
The 2014 CarveWright Conference is fortunate in having Shawn Thorsson, a prominent creator of replica costumes and props, as a featured speaker.   Calling himself a "toymaker for kids that never want to grow up," his creations range from mischievous gnomes to full-size costumes that bring to life fantasy characters from hit movies and popular video games.  In much of this, he makes frequent & creative use of his CW, which he named, "Lopez".
Shawn and his work, including the amazing Iron Man Suit, has been featured on our build blog and in on the cover of Maker Faire magazine.   To view these creations and many more, visit his web site here.  This modern day "Mad Scientist"  is currently working on a full size replica of the ED-209 robot from the Robo Cop movie, which will be featured at the California Bay Area Maker Faire.  Shawn will be  a great addition to our 2014 line up and one you won't want to miss. Just do a Google search on this guy and you'll be blown away. Oh, and check out his Combat Gnomes on Etsy!
---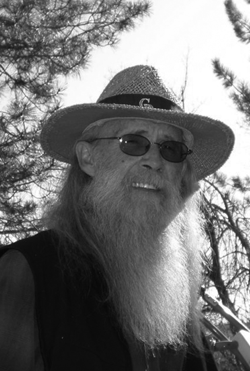 Floyd Harris
CarveWright is pleased to welcome Floyd Harris as a guest speaker for our 2014 CarveWright Conference. Floyd has been working with the CarveWright system since 2007.  He is a great partner to CarveWright and is creator of the RingNeckBlues DC Insert, a START U member in Northern Colorado, and key member and moderator of our CarveWright Community Forum.
Surprisingly, Floyd had little woodworking or computer graphics experience prior to CW, but many of you know "fwharris" on the CarveWright Forum as a great mentor and have had him help you find solutions.  He is a great success story and shows that if you put your mind to it, you can accomplish anything you want with your CarveWright. Please join us we present Floyd Harris at the 2014 CarveWright Conference.
See Floyds work on his website here.
---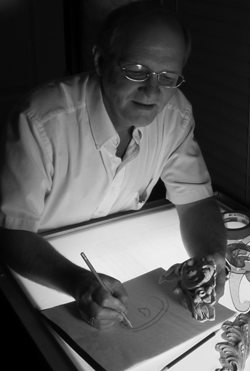 Michael Tyler

Michael enjoys the use of both traditional and contemporary Creative Arts mediums. A background in music led him to a career as a Music Technology consultant when computers were just beginning to be utilized for music composition, recording and publishing. In 1987, he founded one of the first mail-order music software and hardware companies in the country. All the while, his side interests included designing and building stained glass windows and lamps, deep relief sandblasting (in glass) and woodworking, to mention a few.
In January 2007, Michael added a new tool to his workshop – a CarveWright/CompuCarve CNC machine. He quickly developed a fascination for the creative potential this technology held and resolved to make the most of it. By April of 2007, Michael founded the CarveBuddy company to offer products and resources to others with similar interests.
What began as a casual hobby quickly grew into a full-time business, working with companies such as CarveWright, Vectric Ltd., ShopBot, Vector Art 3D,  independent antique dealers, cabinet shops and more. Michael has produced hundreds of digital relief models, CNC woodworking projects and a host of informational materials for the benefit of CNC owners worldwide, including the CarveWright Tips & Tricks newsletters and the CarveWright Project of the Month subscription.