CARVING IN THE ROUND: A REVOLUTIONARY IDEA
The Rotary Jig, and accompanying software, enables the design, import, and carving of turned projects.  It's like a lathe, but with carvings. The rotary software, included with purchase of the jig, shows the carved round piece along side a flat board where the design is manipulated.  The jig is simple to use.  Load your material in, calibrate the jig, and carve your pieces in the round.  With the STL Importer add on, you can even import STL's directly into the rotary format. Now this is truly revolutionary.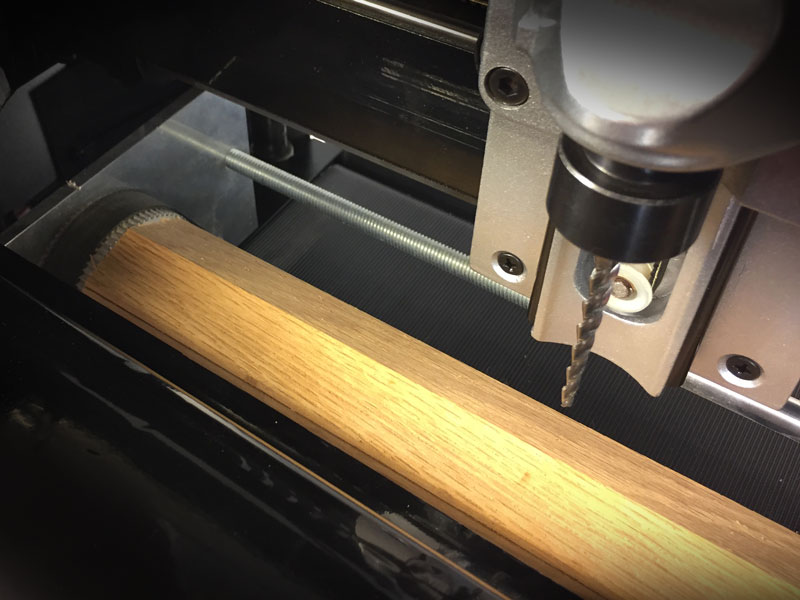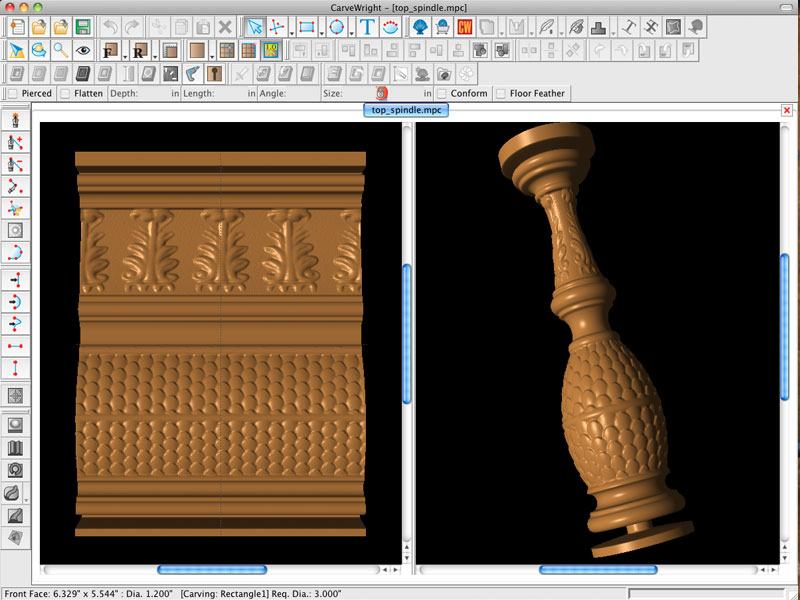 Design your project with a turned representation in Project Designer PRO.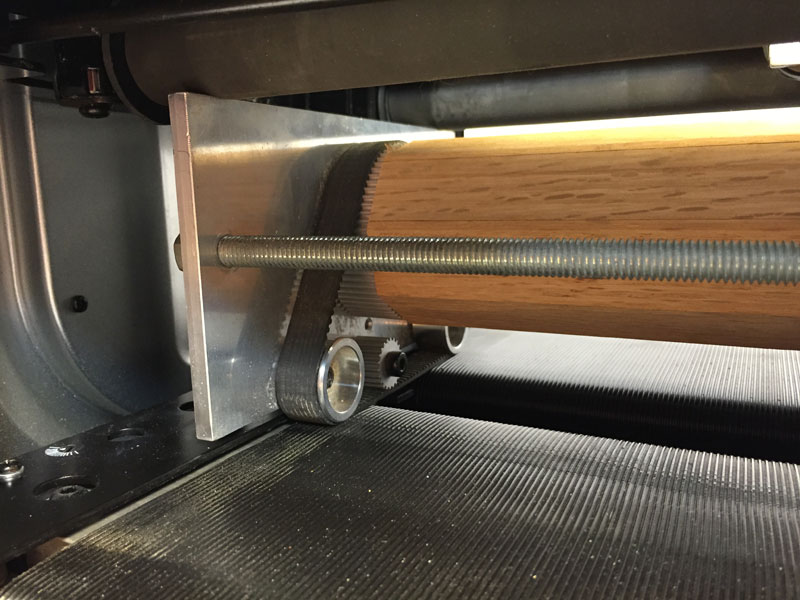 Prepare your material, secure it in the jig, and load it in the machine.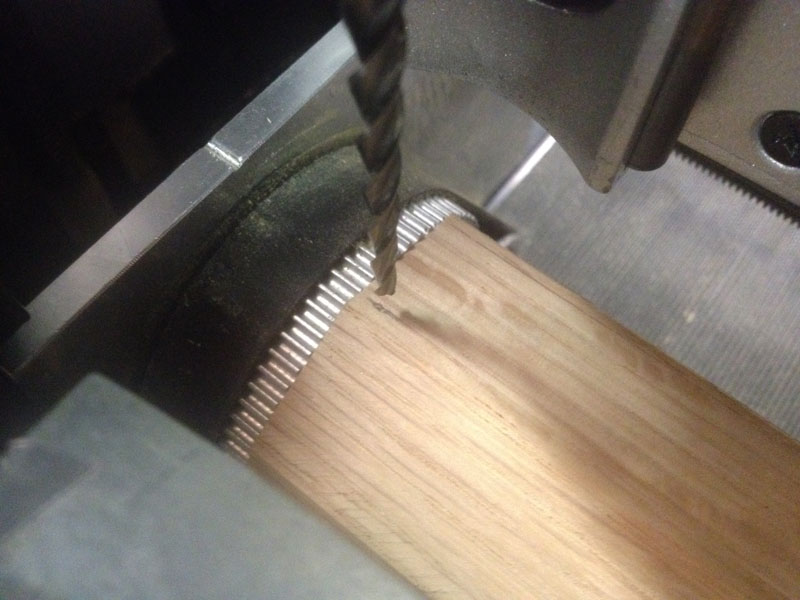 Walk through the automated rotary calibration steps to ensure accuracy.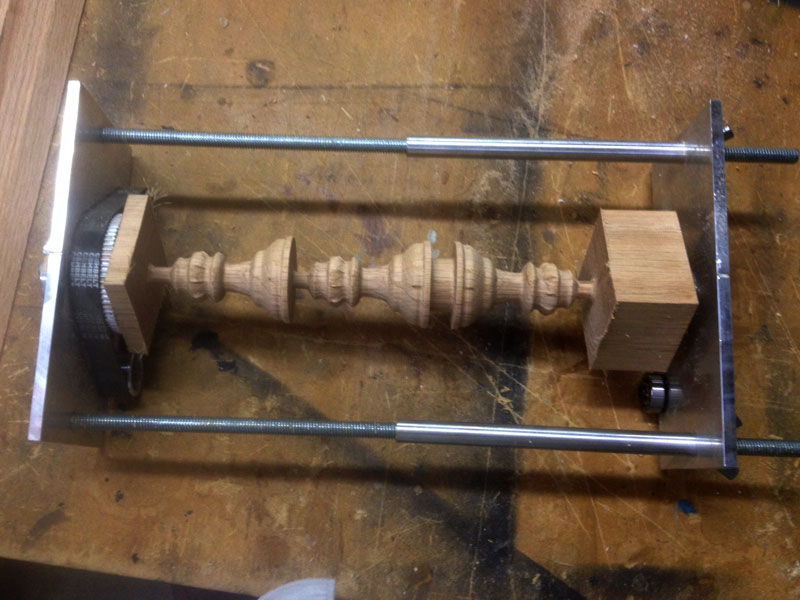 Carve your project into an amazing turned piece.

Rounding A Board With the Rotary Jig– Instructions on how to round irregular shaped stock into rounded stock for turning.
Material Length
• Max Length = 13″
• Min Length = 5.5″
Material Diameter
• Max Diameter = 4.25″
• Min Diameter = 1″
Construction
• Aluminum
• Stainless Steel
Software Included
• CarveWright Rotary Jig Software
Additional Software Required
• Project Designer PRO 2.005 or higher
Additional Software Recommended
• STL Importer
Machine Hardware
• A907 Upgrade
• CarveTight Spindle
• Heavy Duty Traction Belts
• 1/8″ Long Carving Bit (for deep carves)
Software
• Project Designer PRO